Stella's 1st Birthday - Rancho Palos Verdes, CA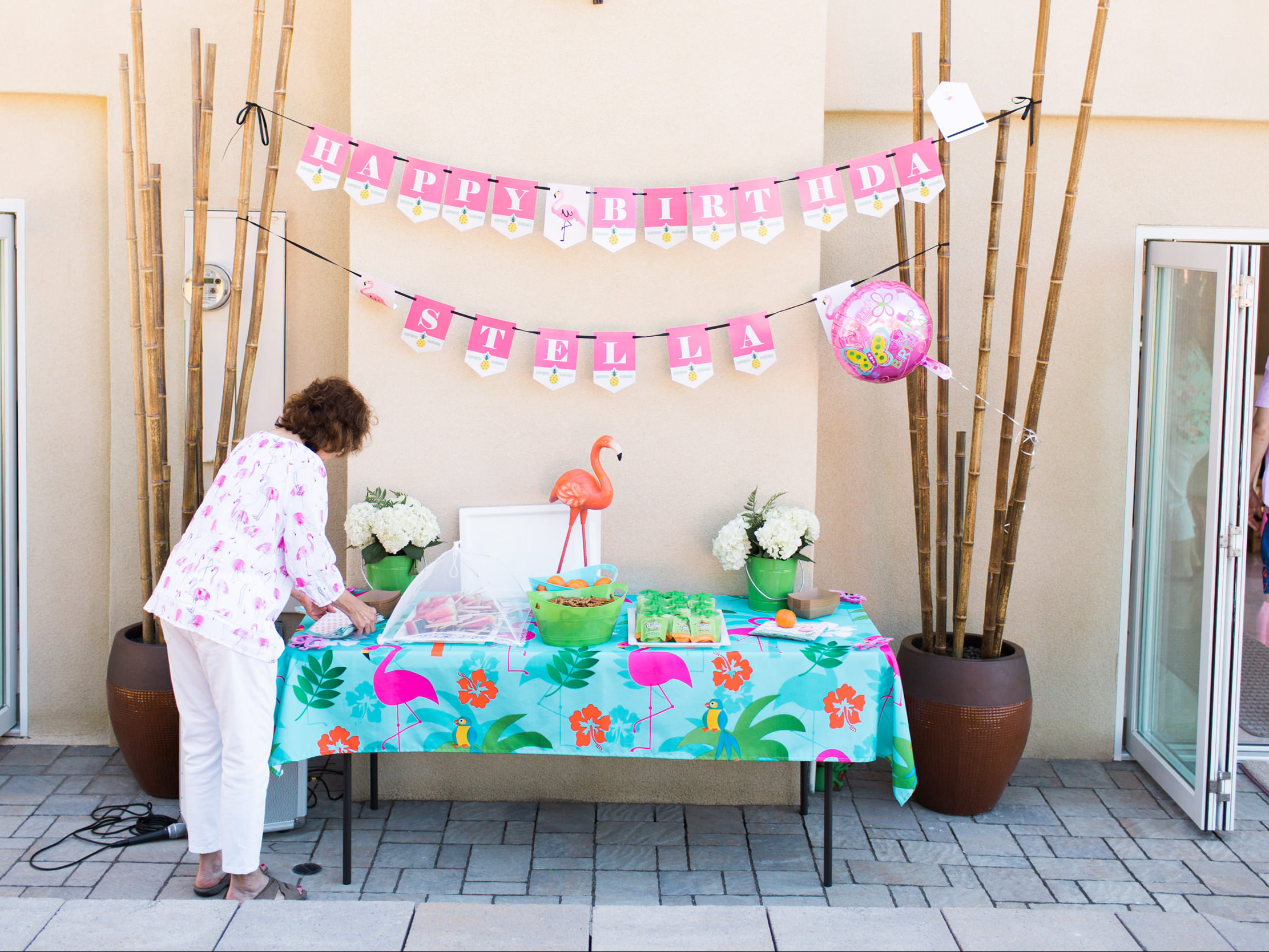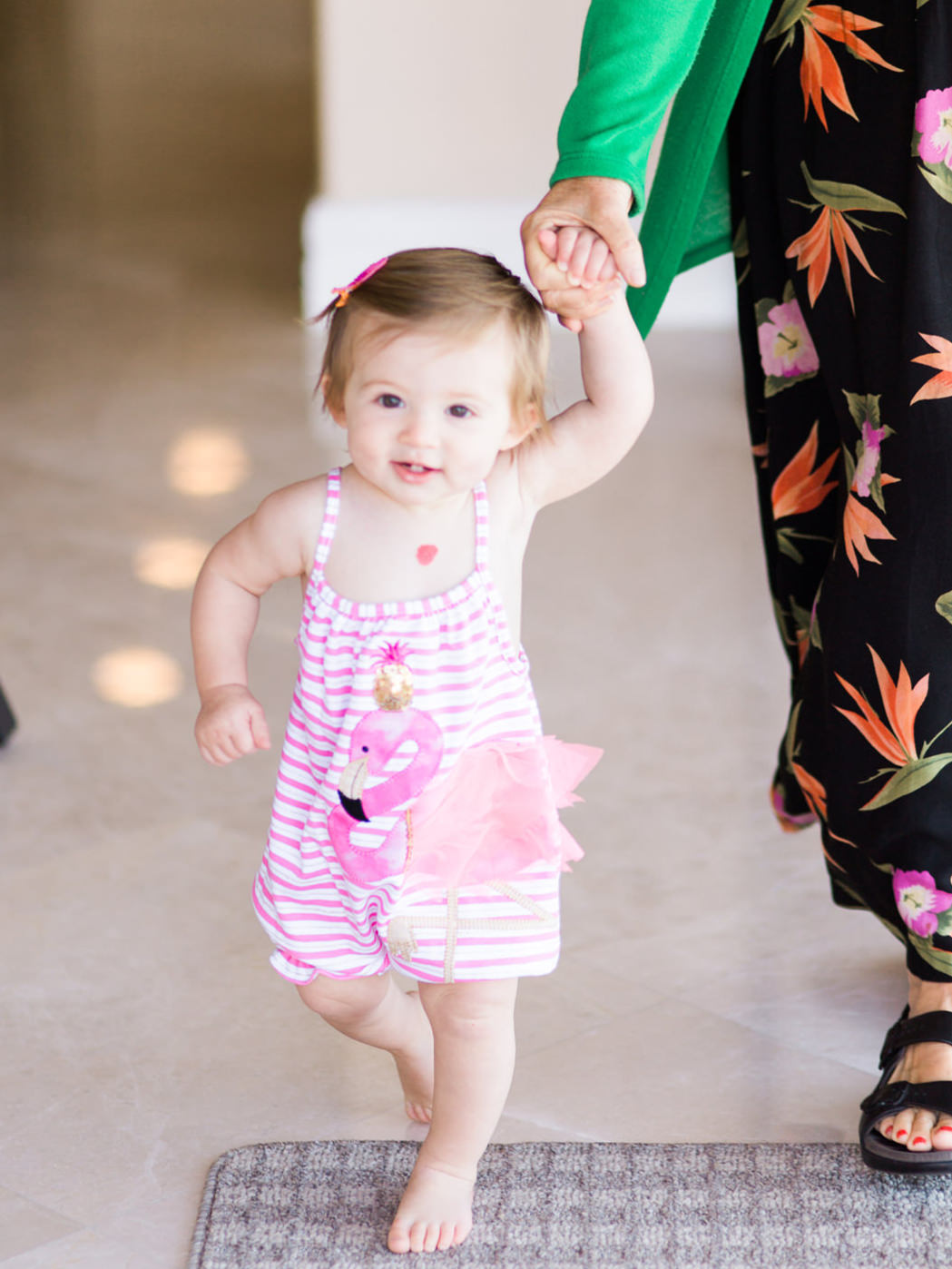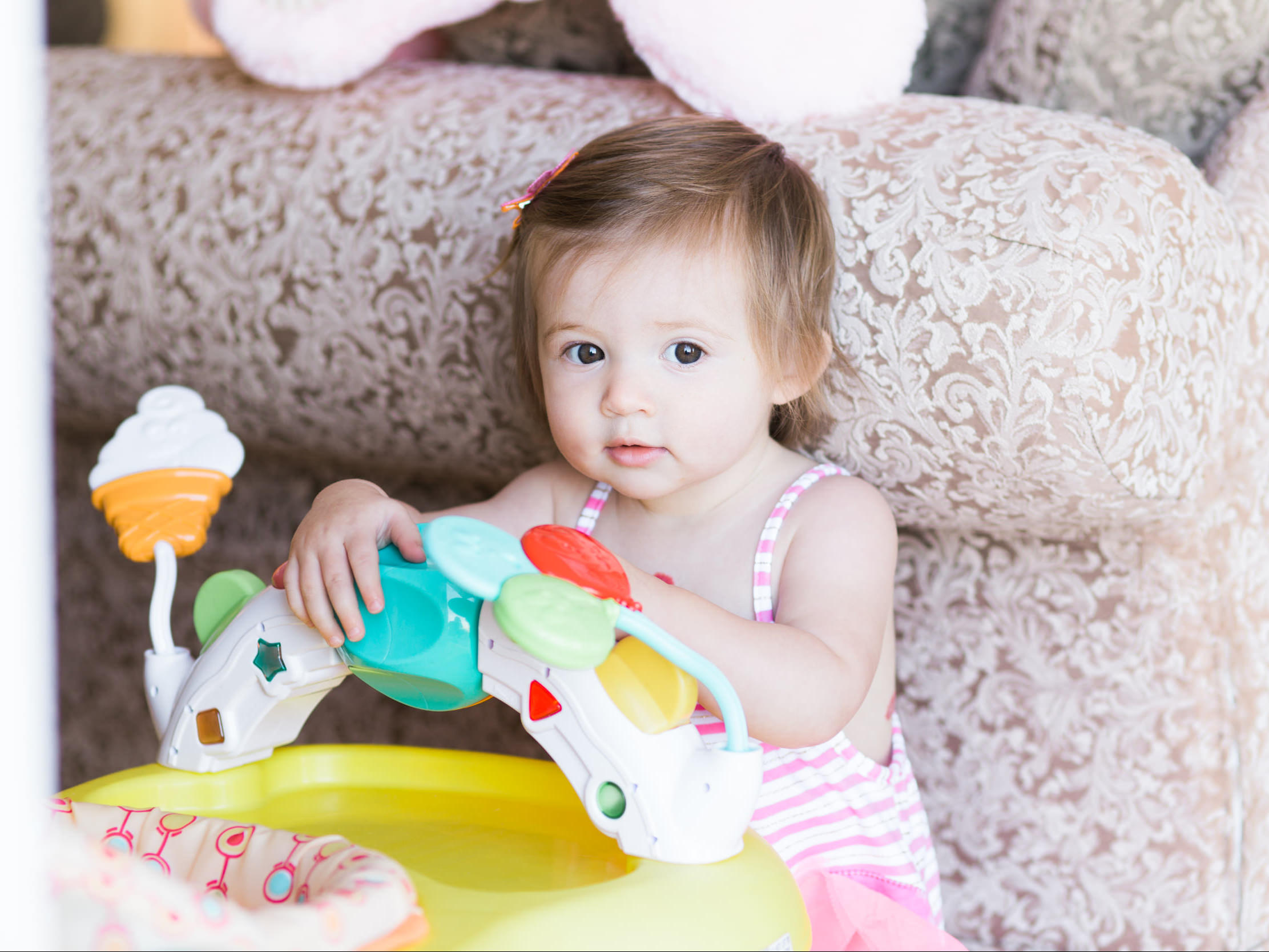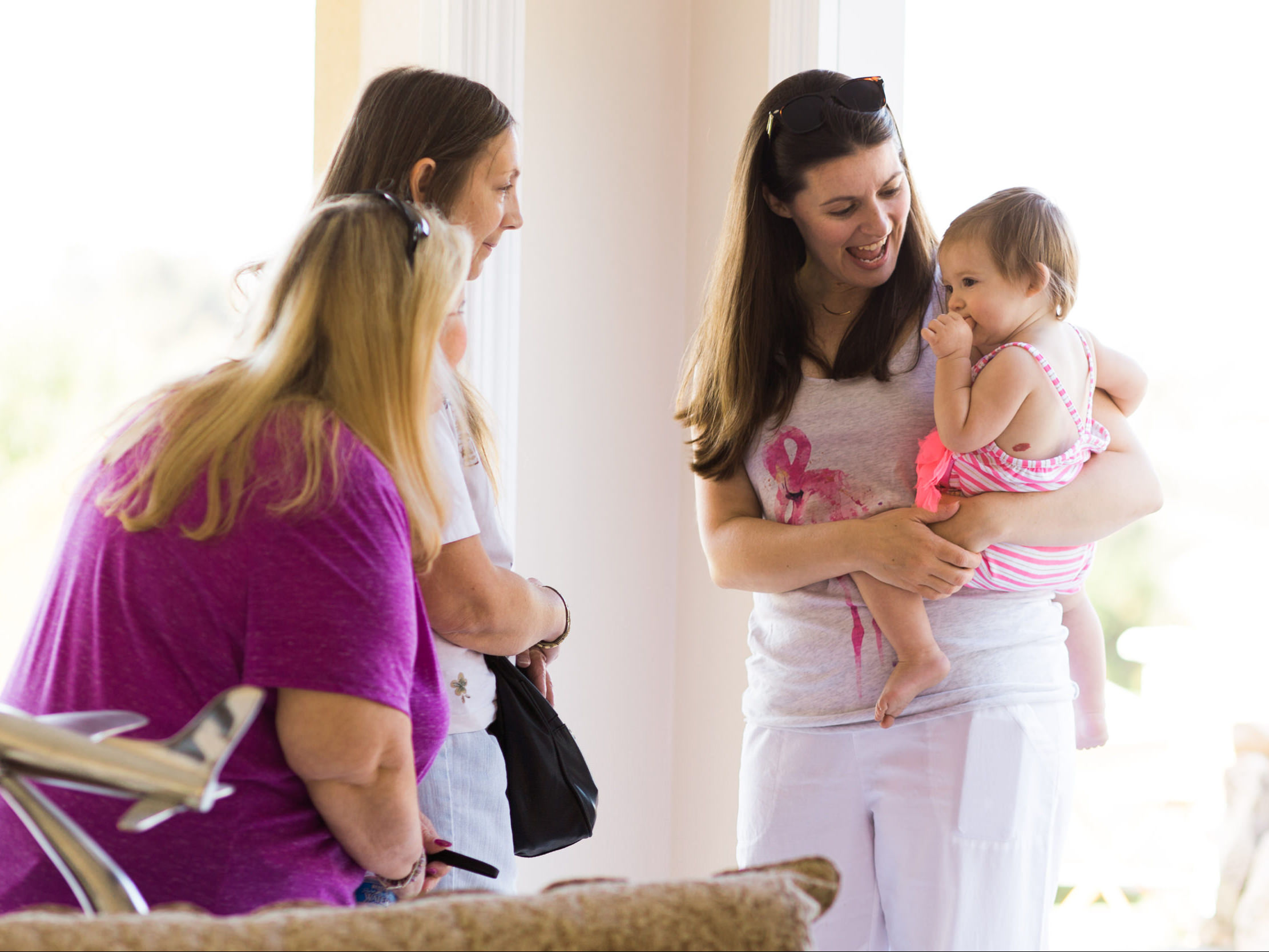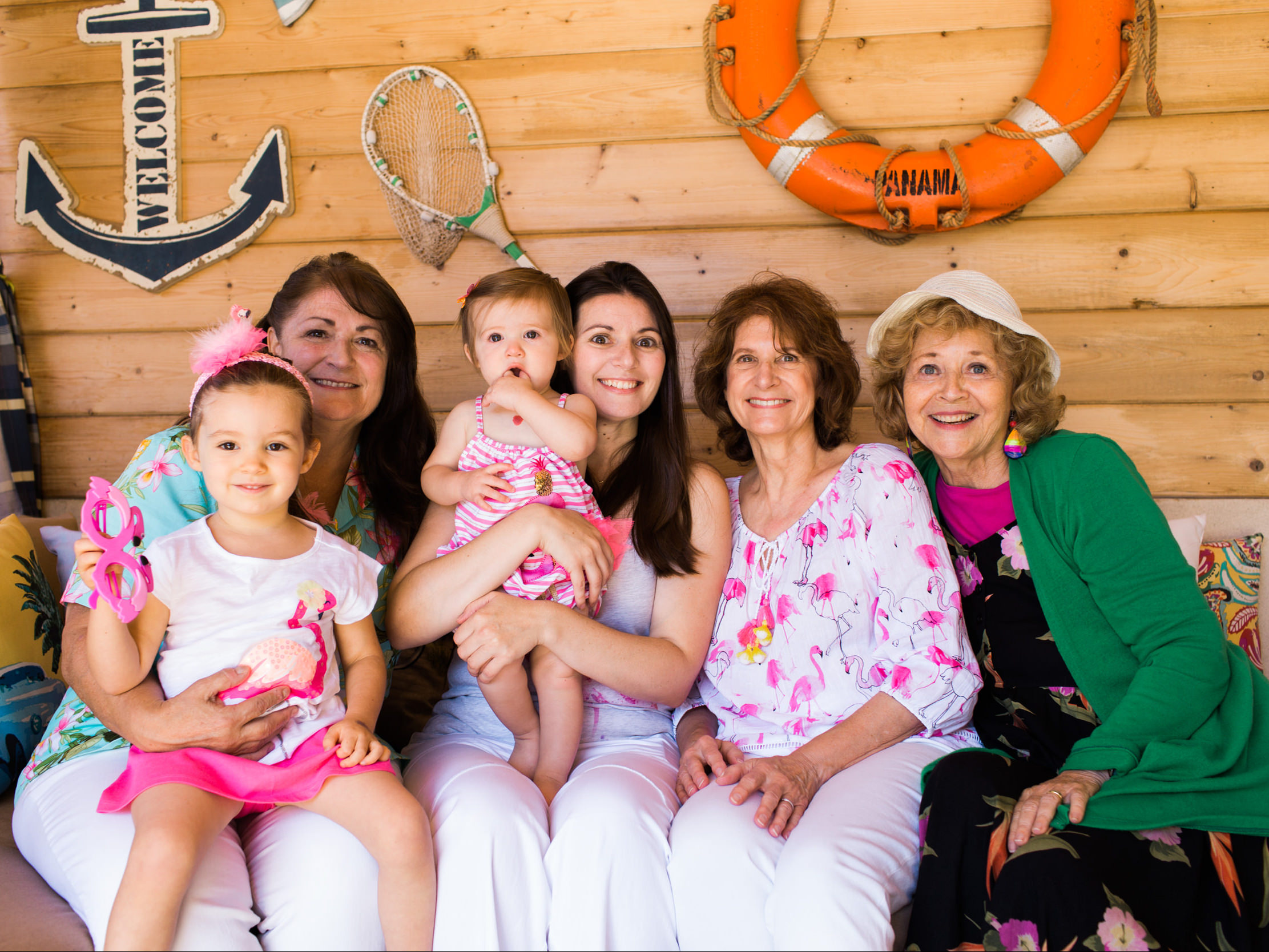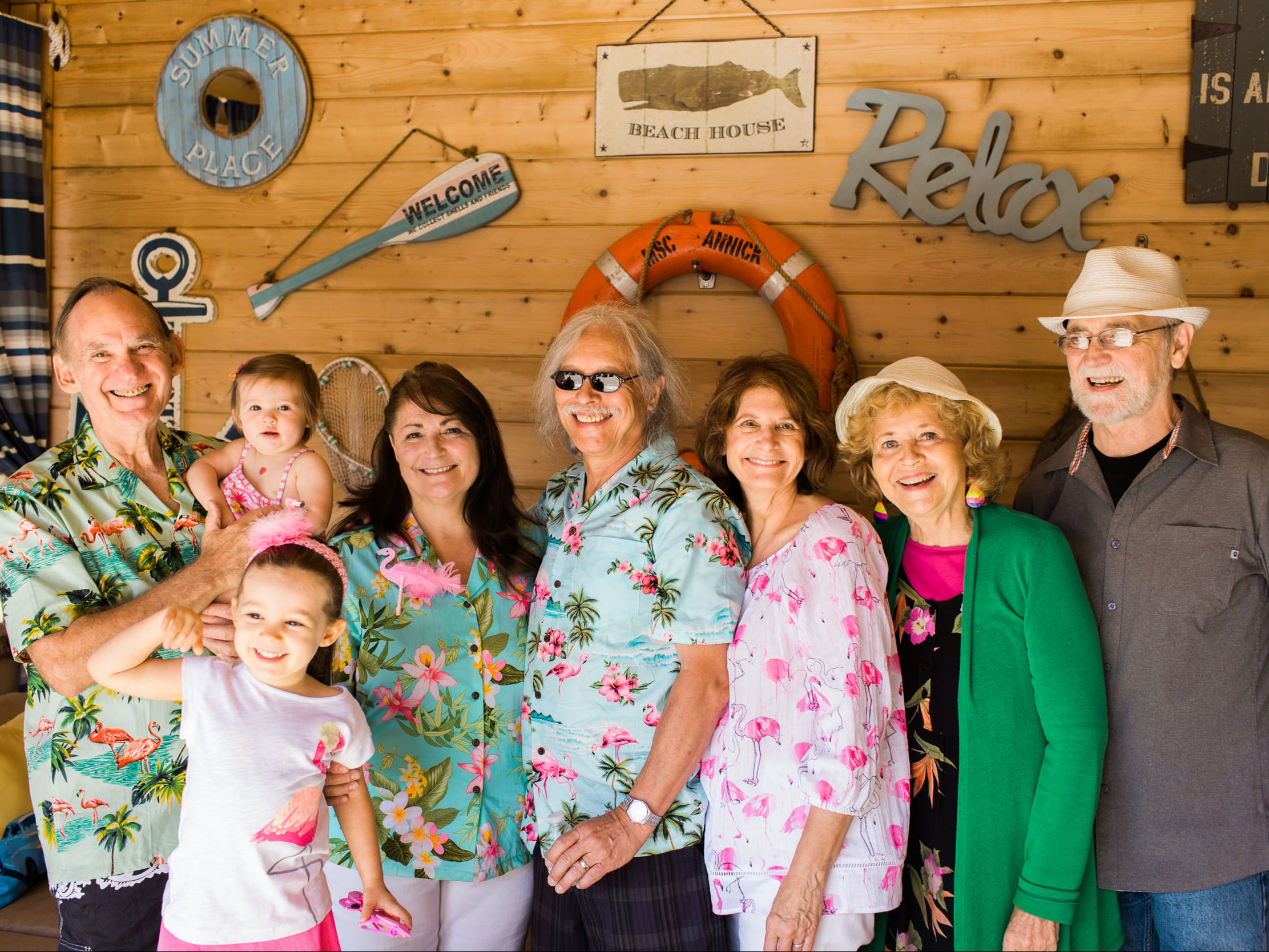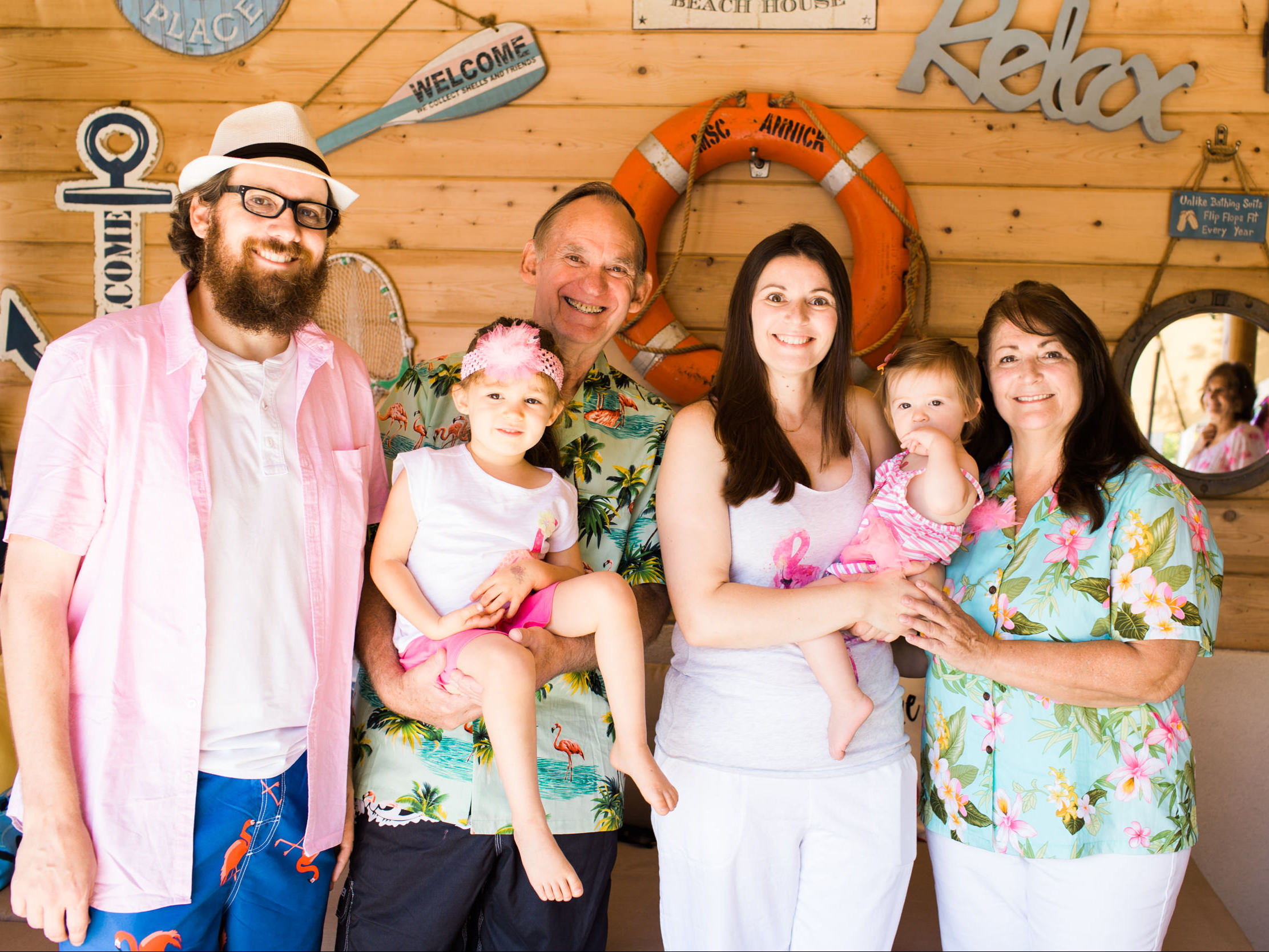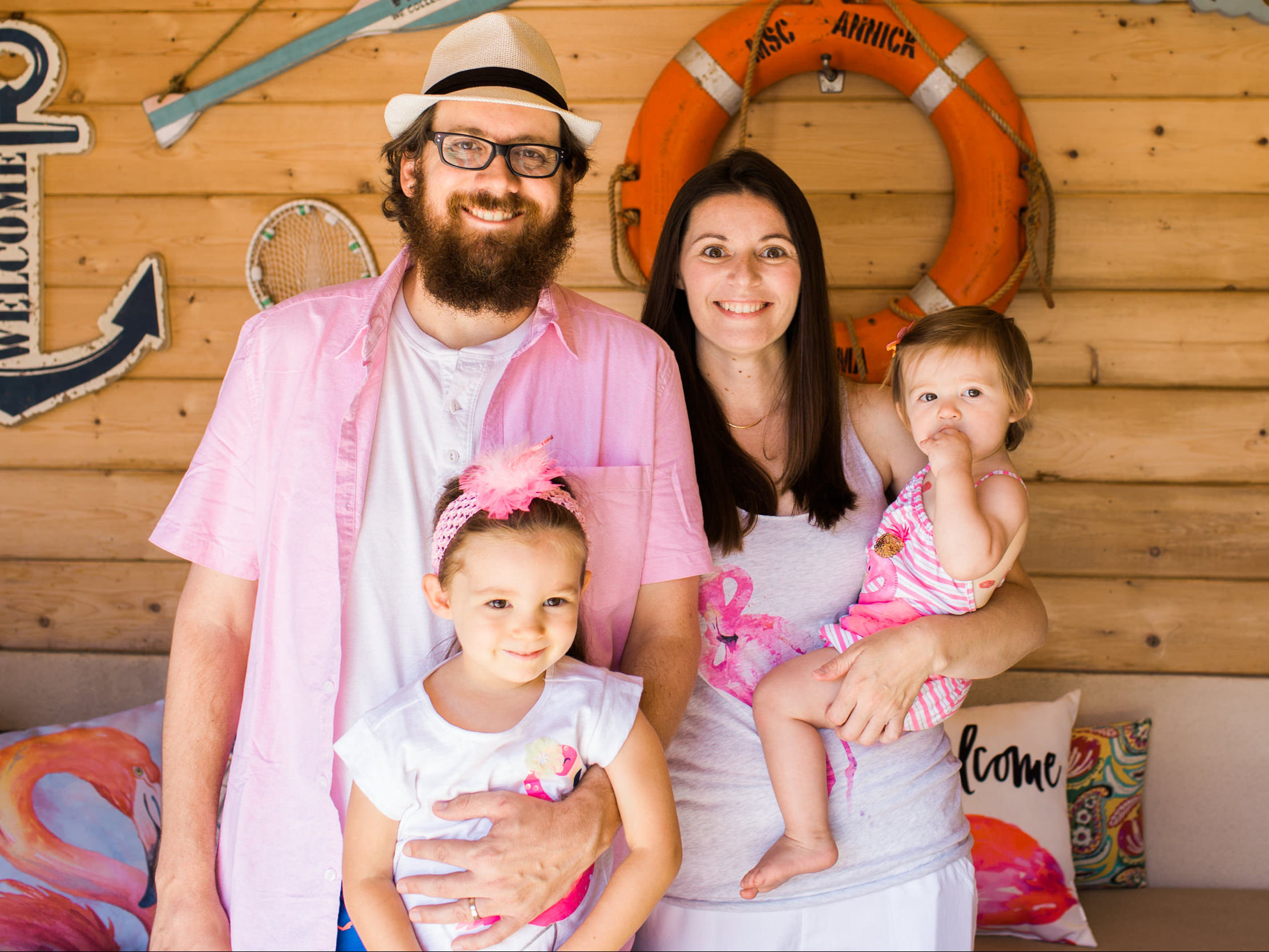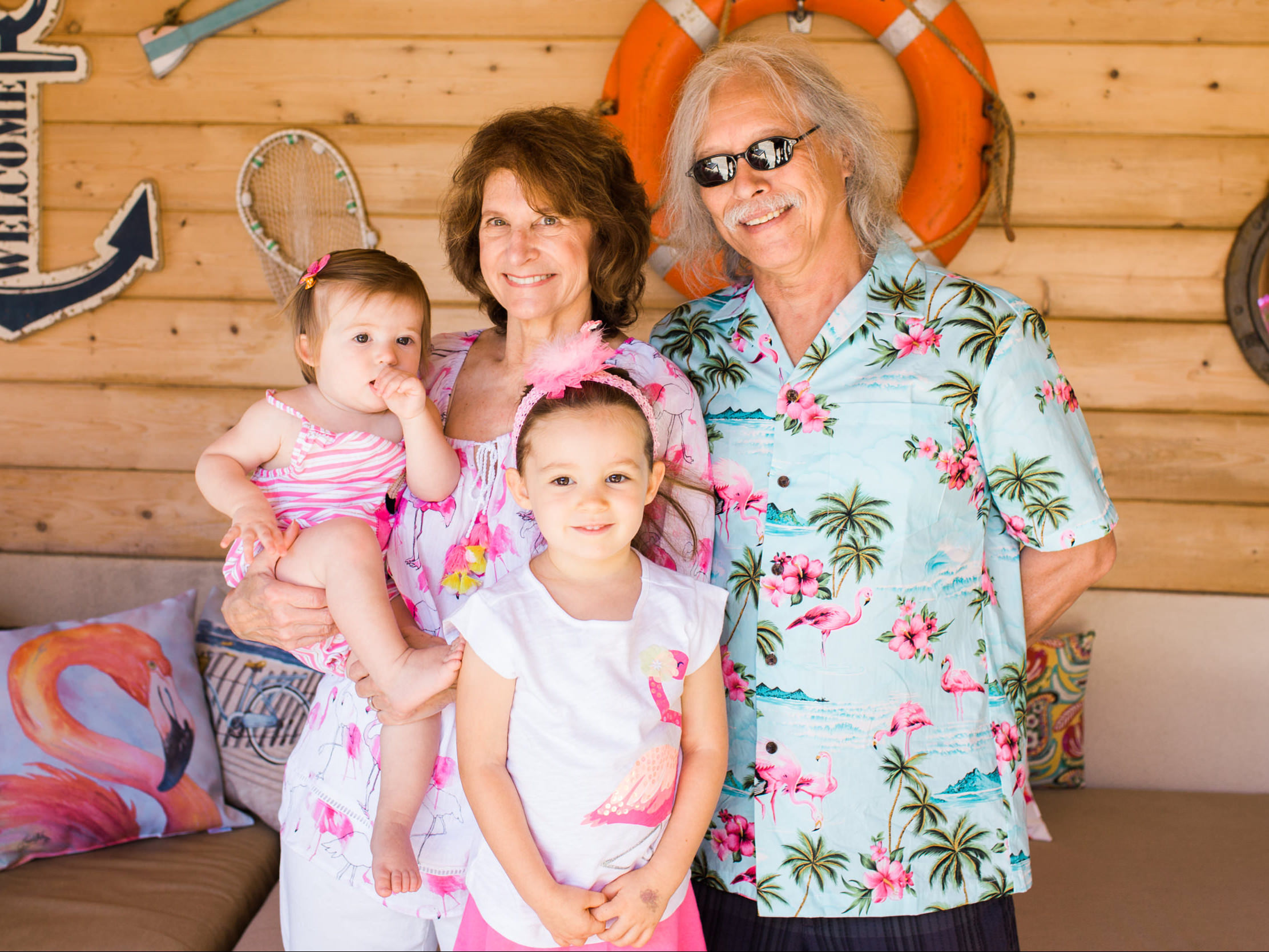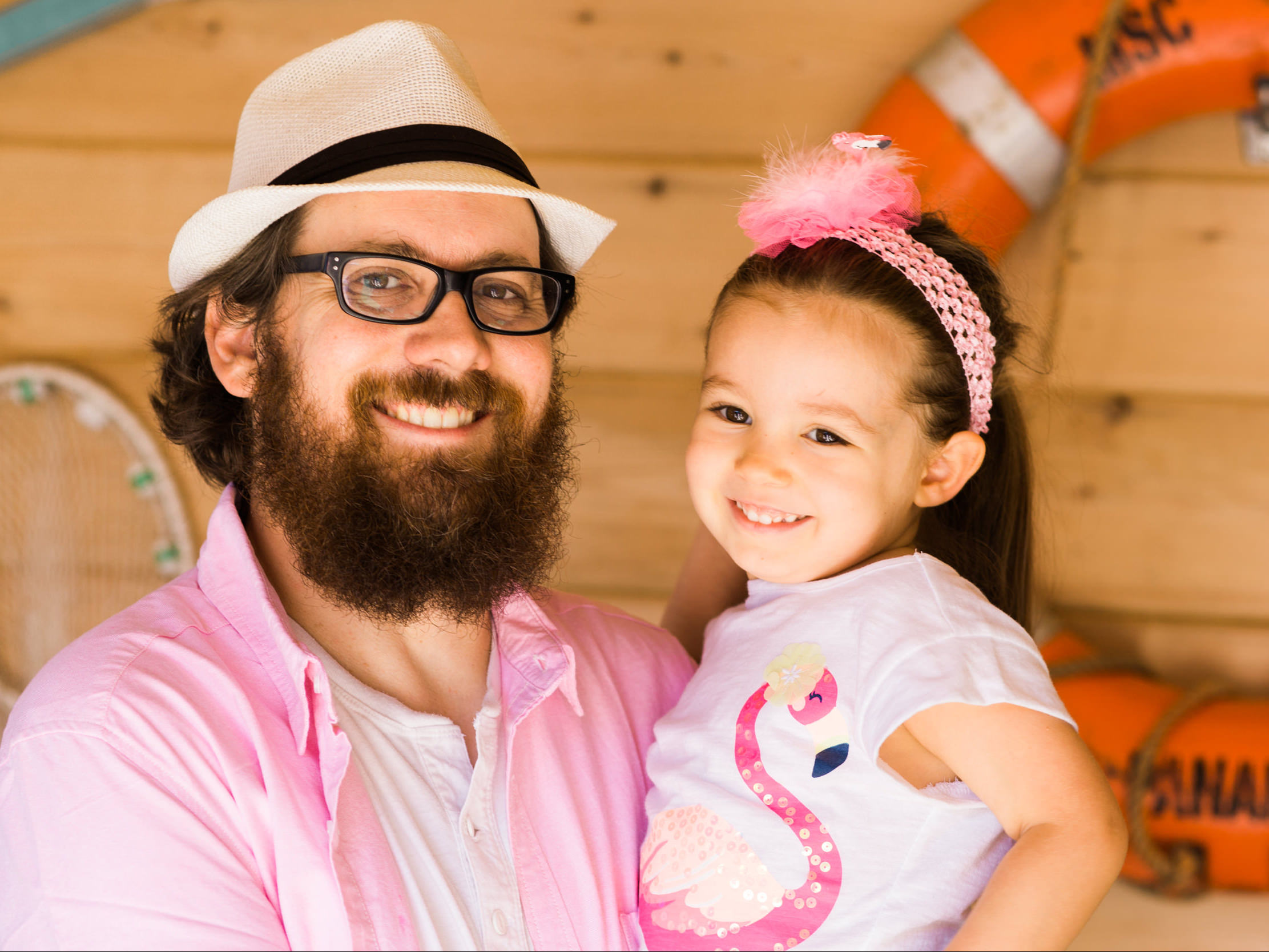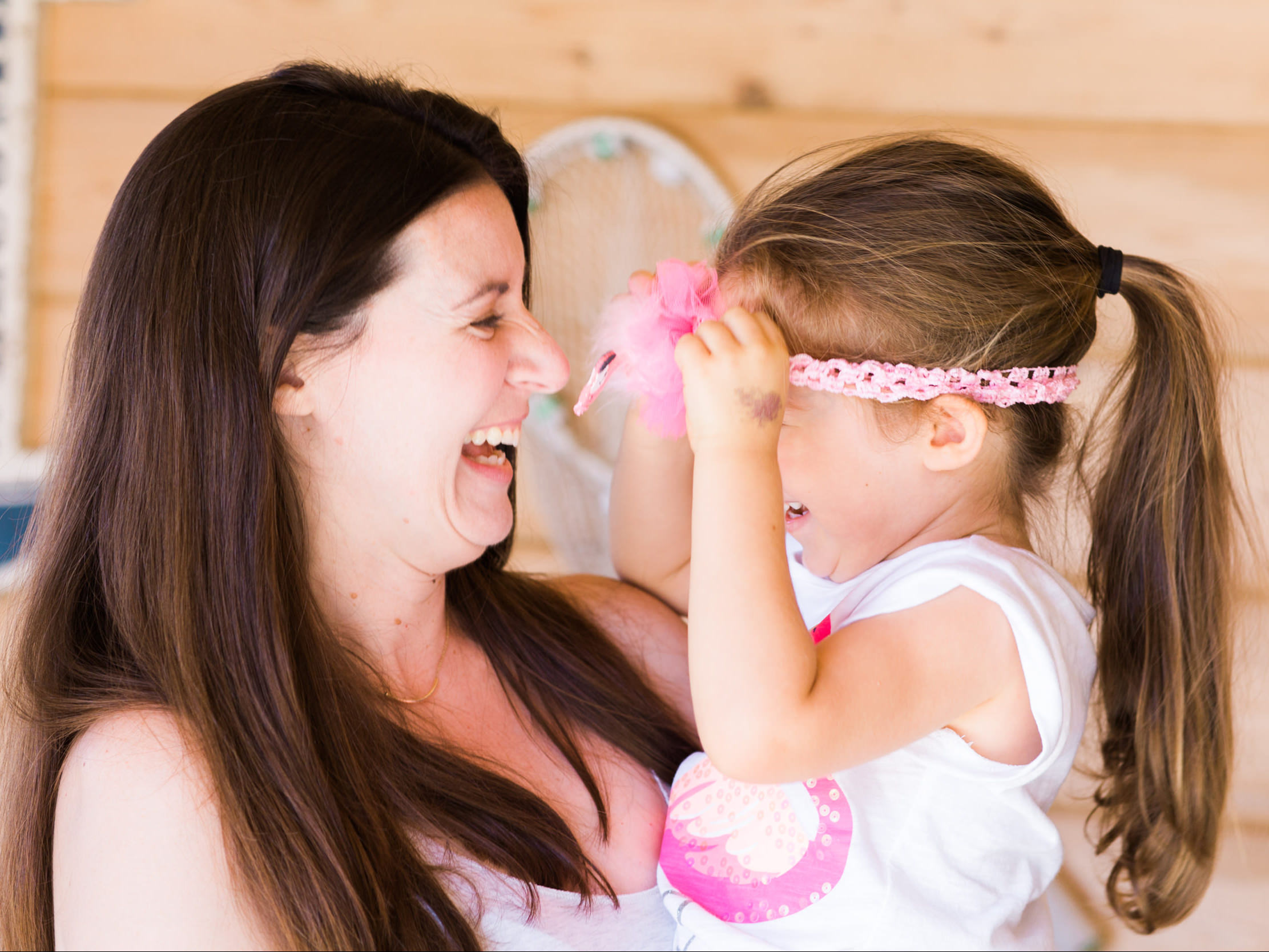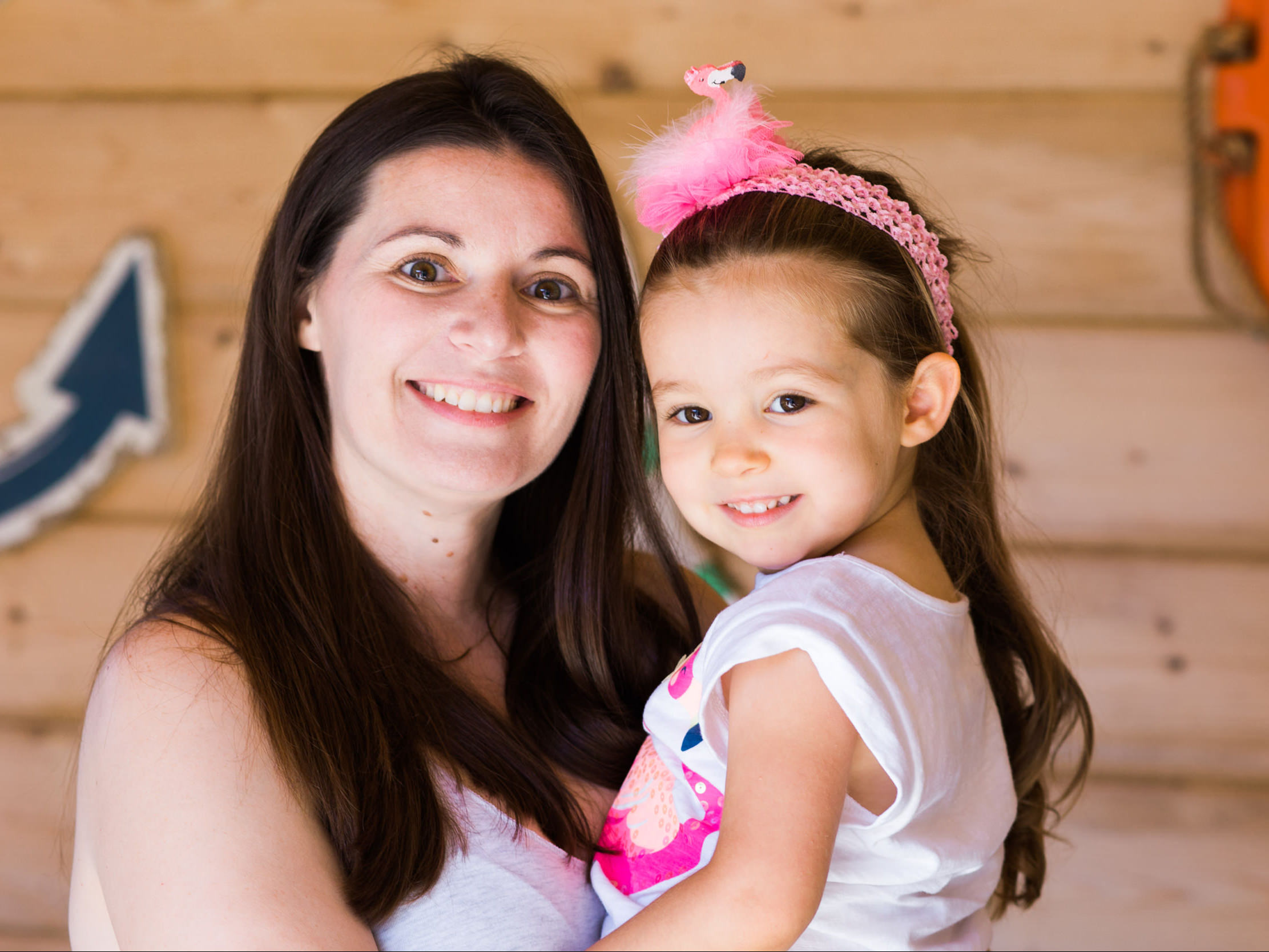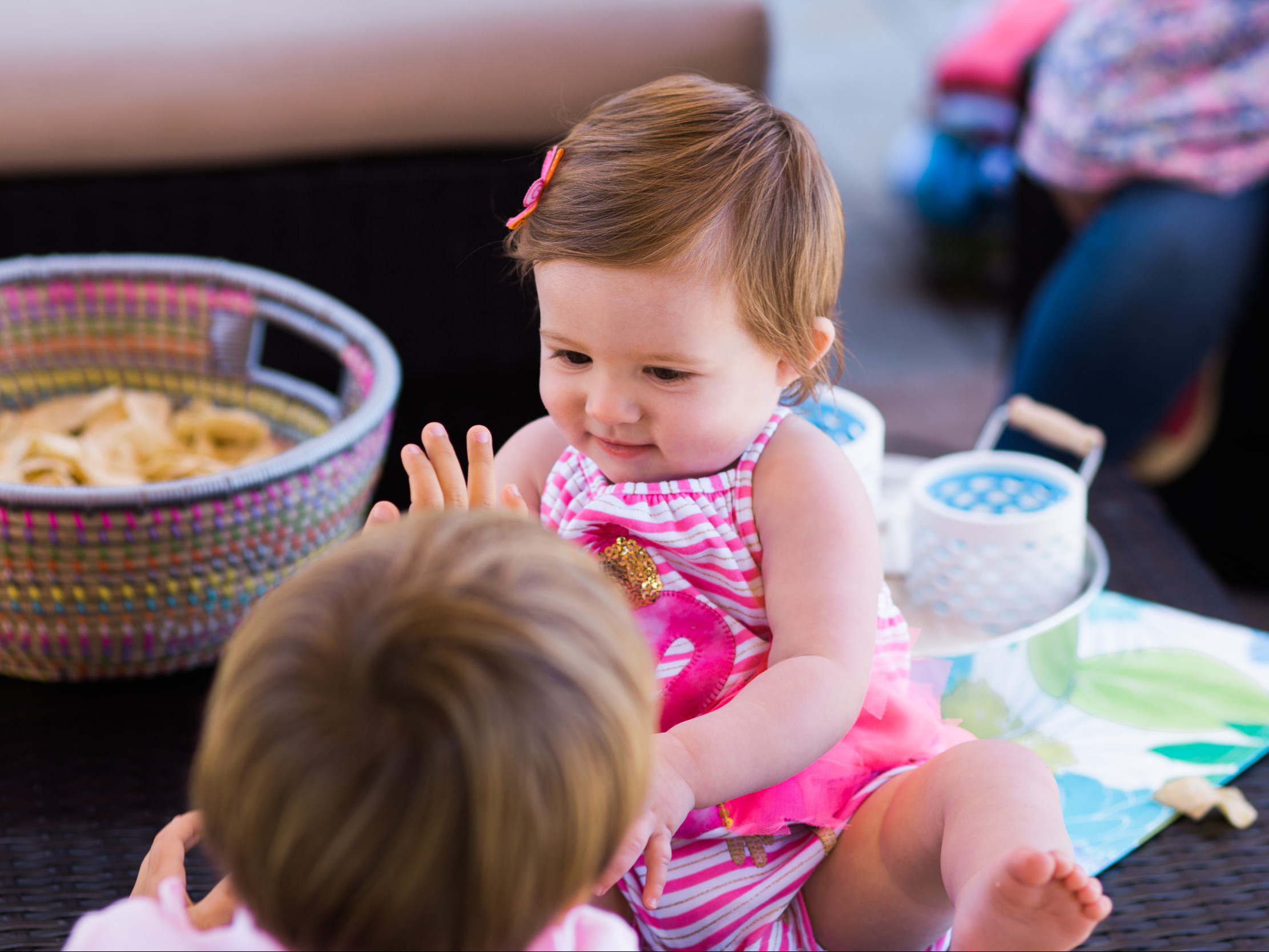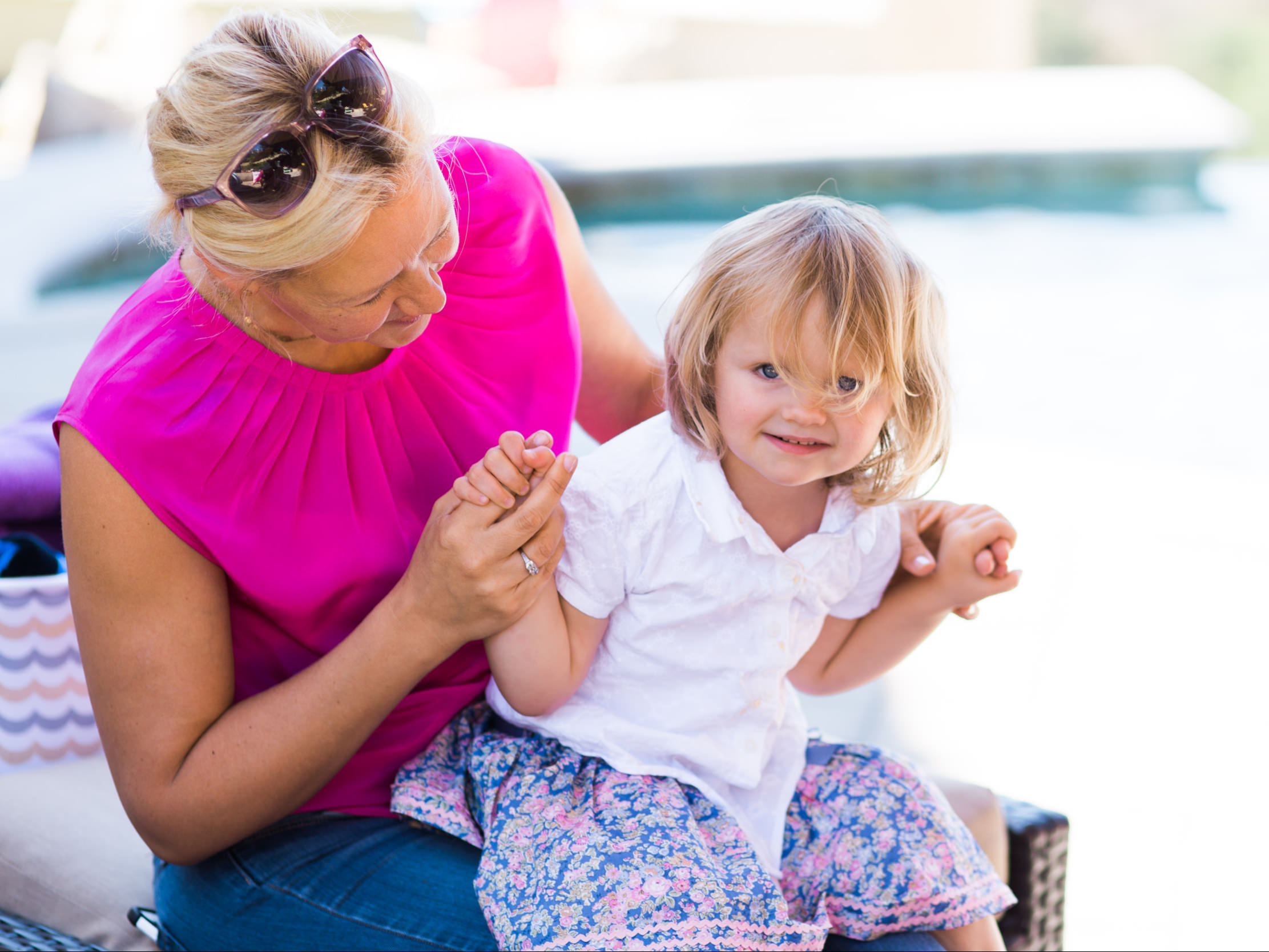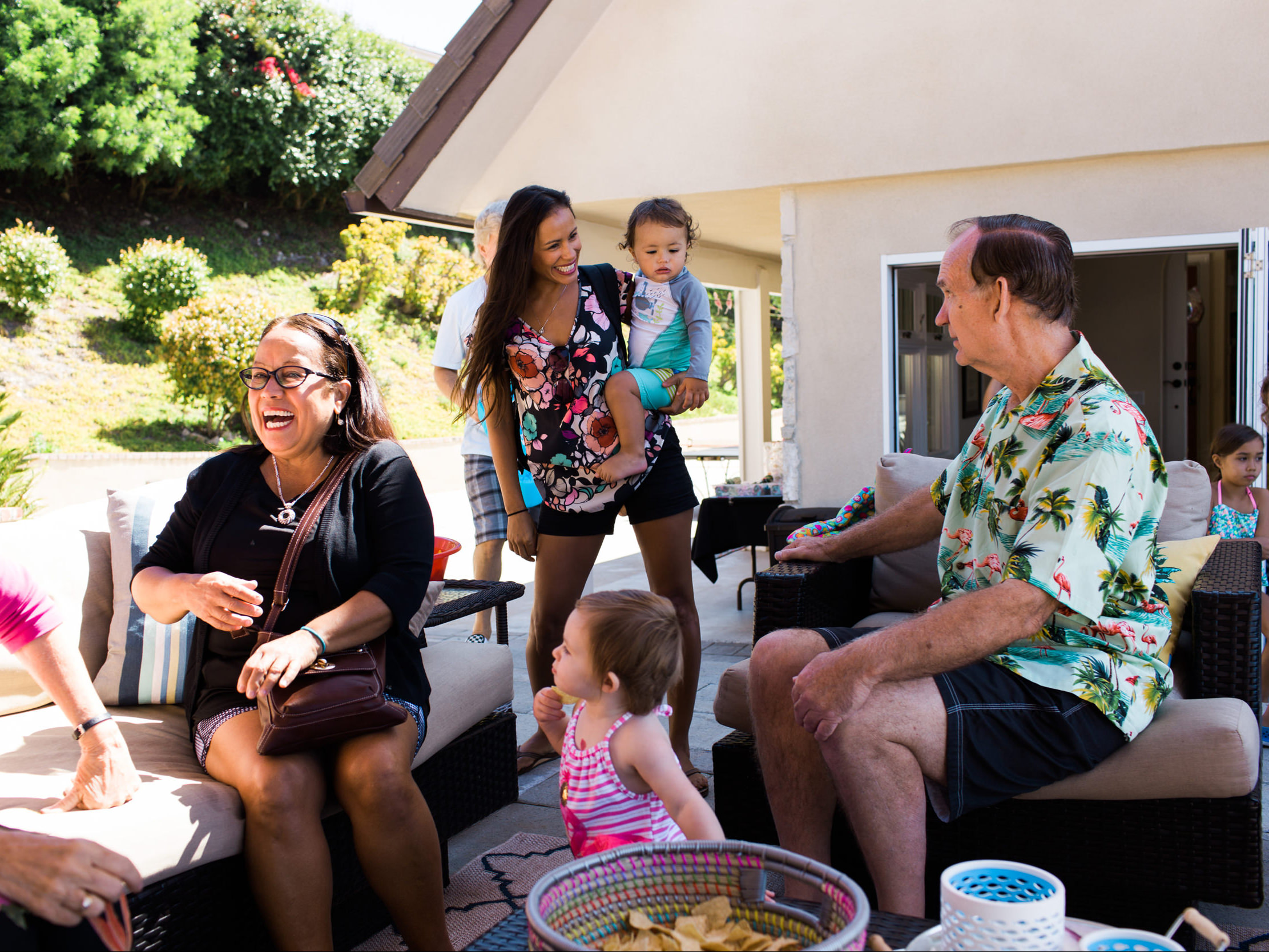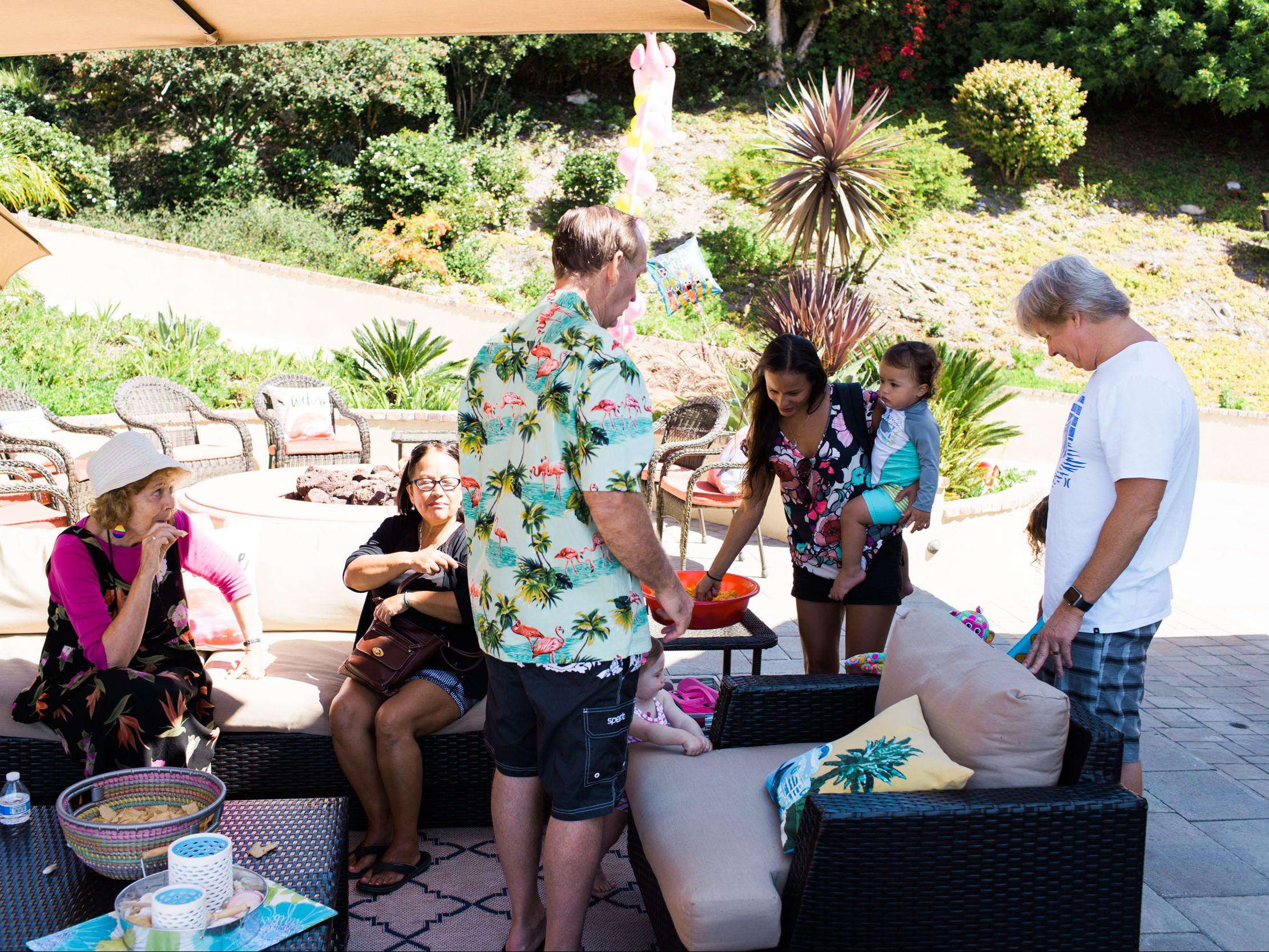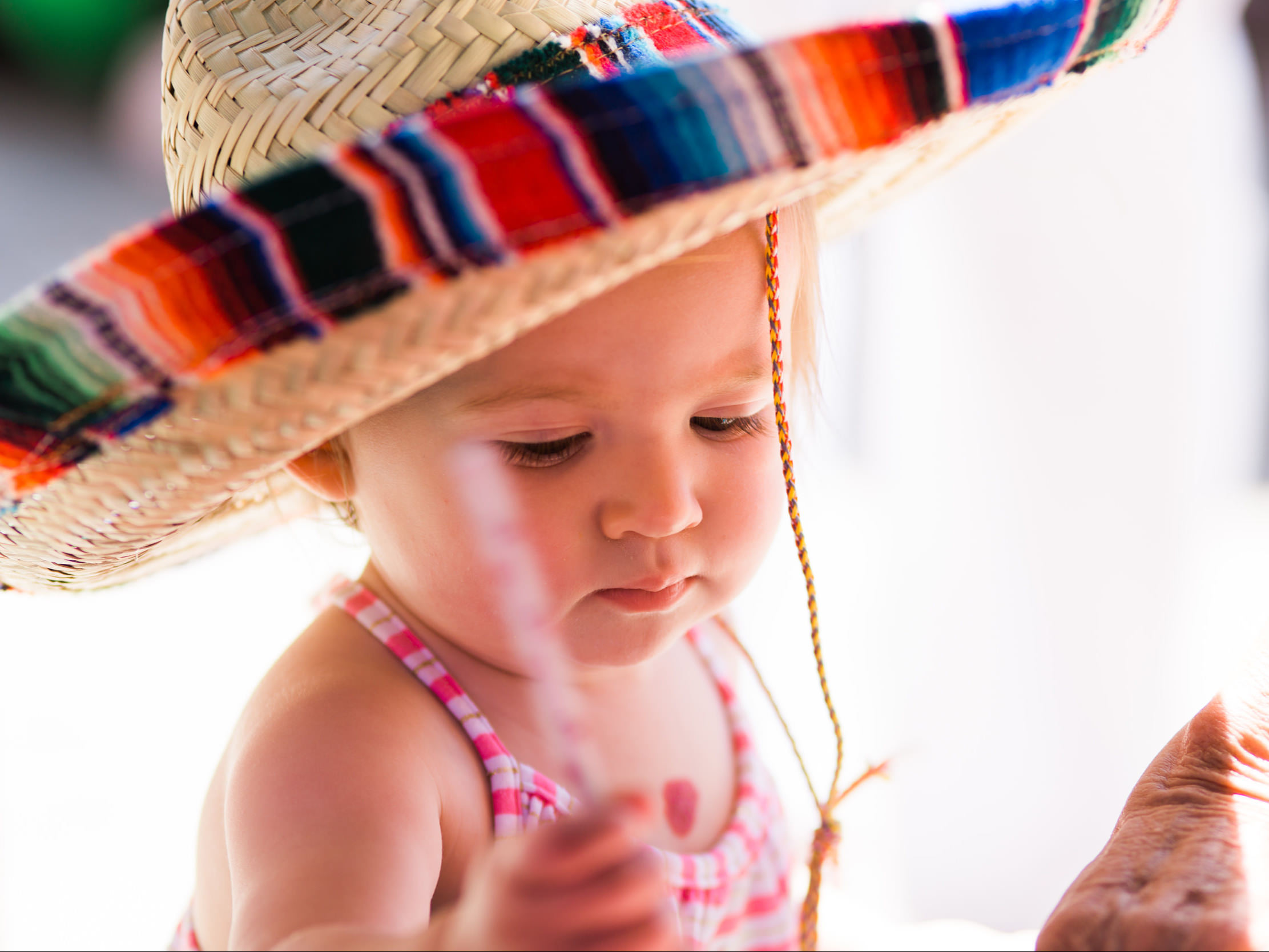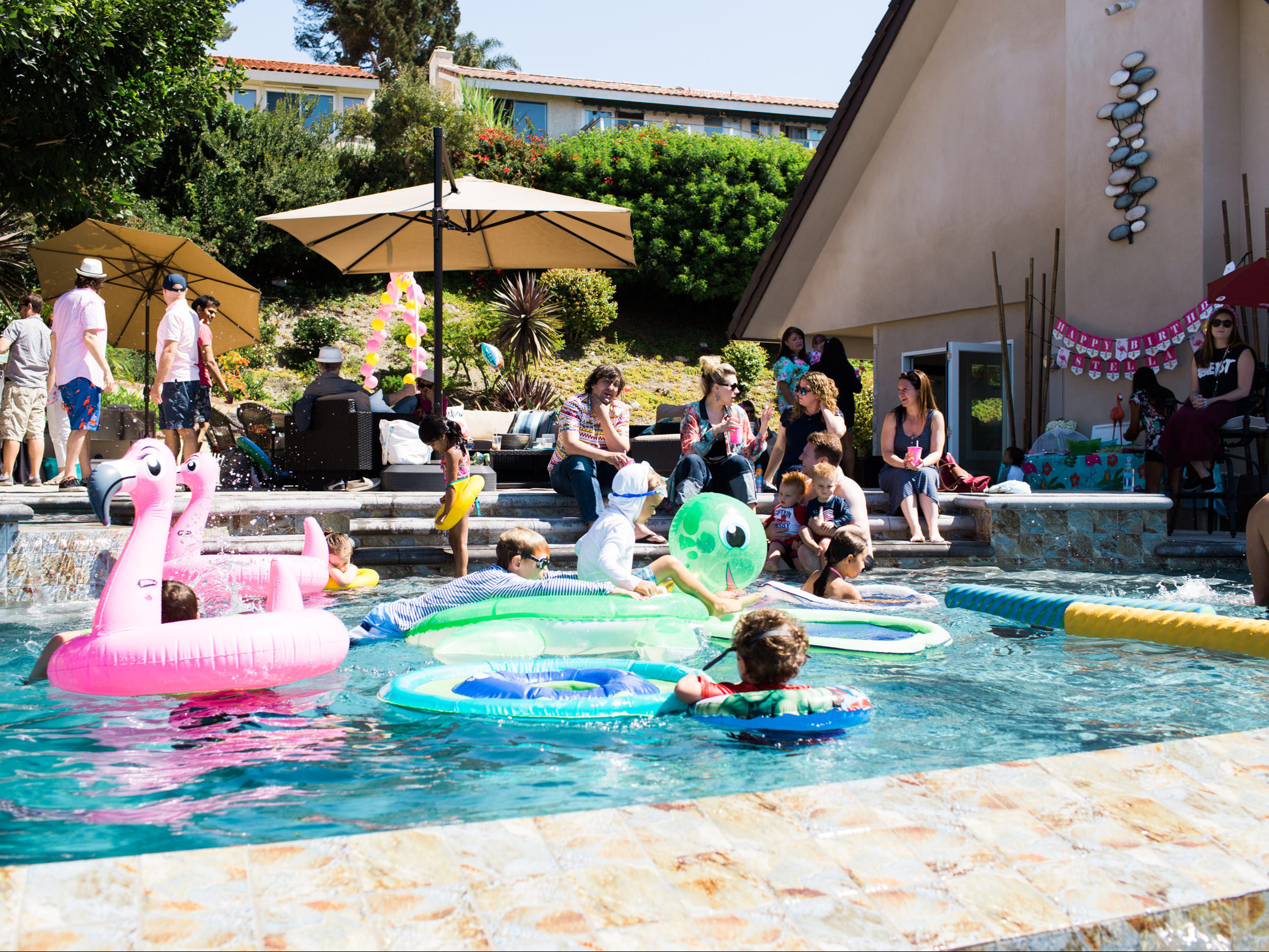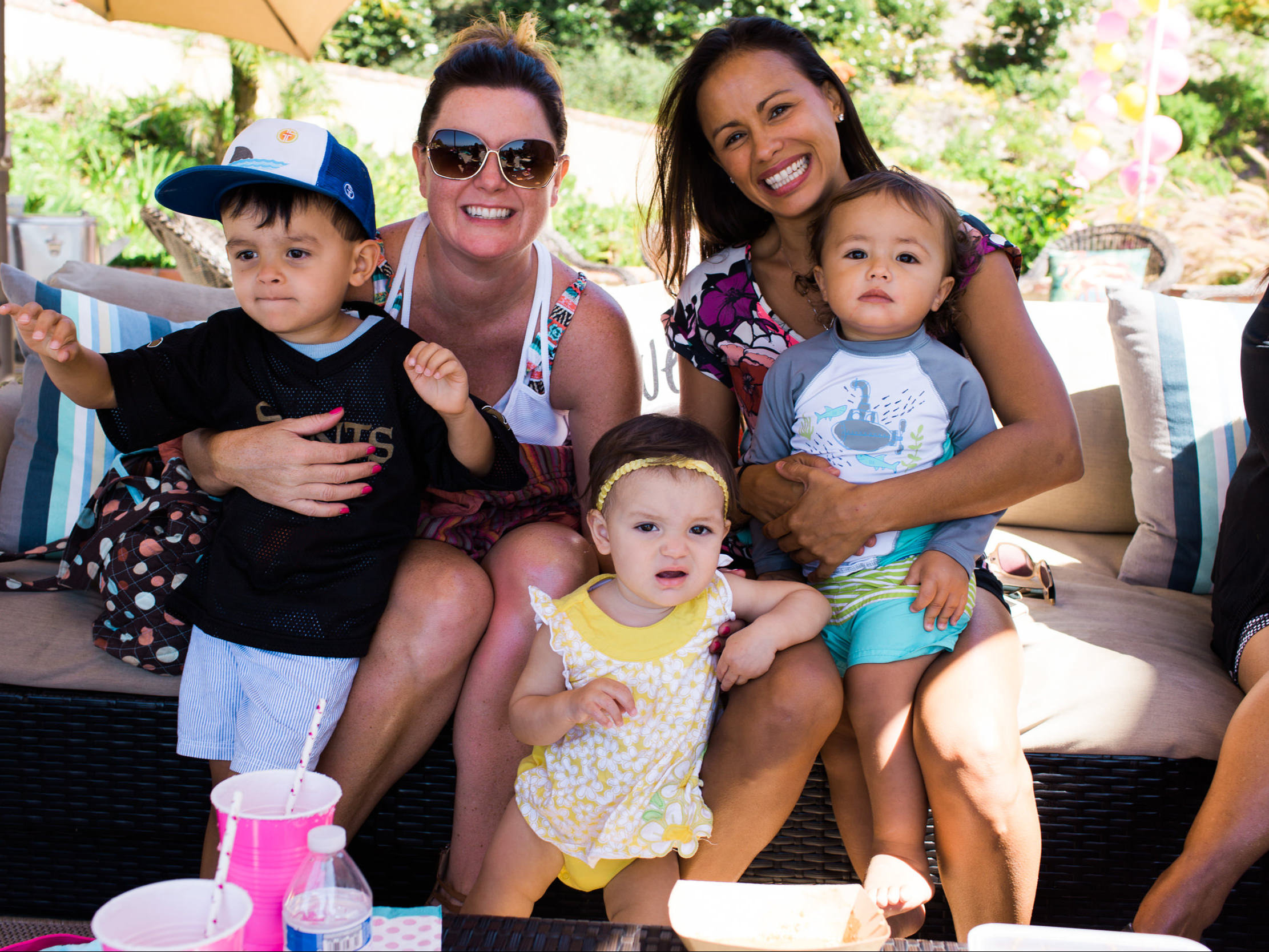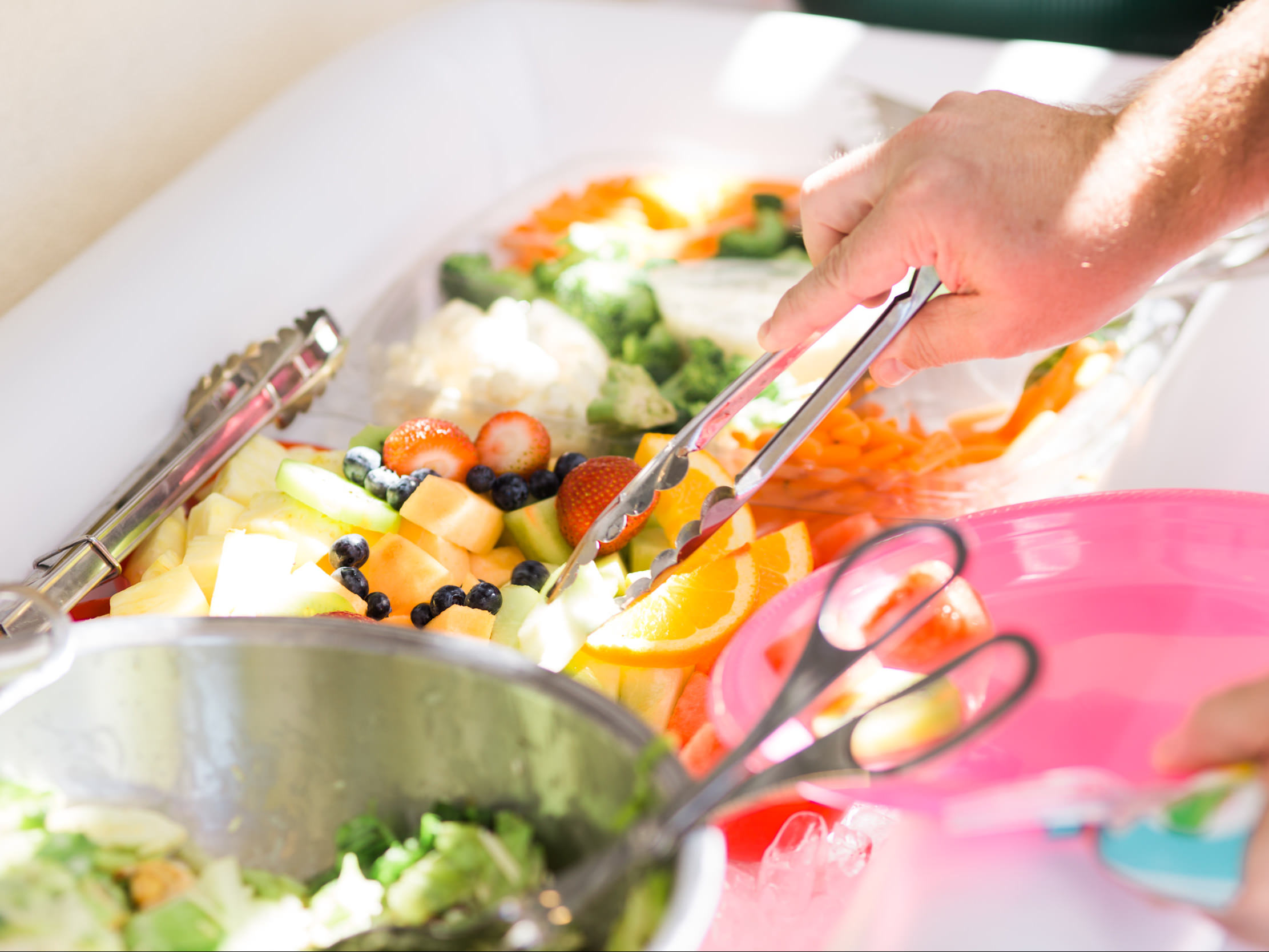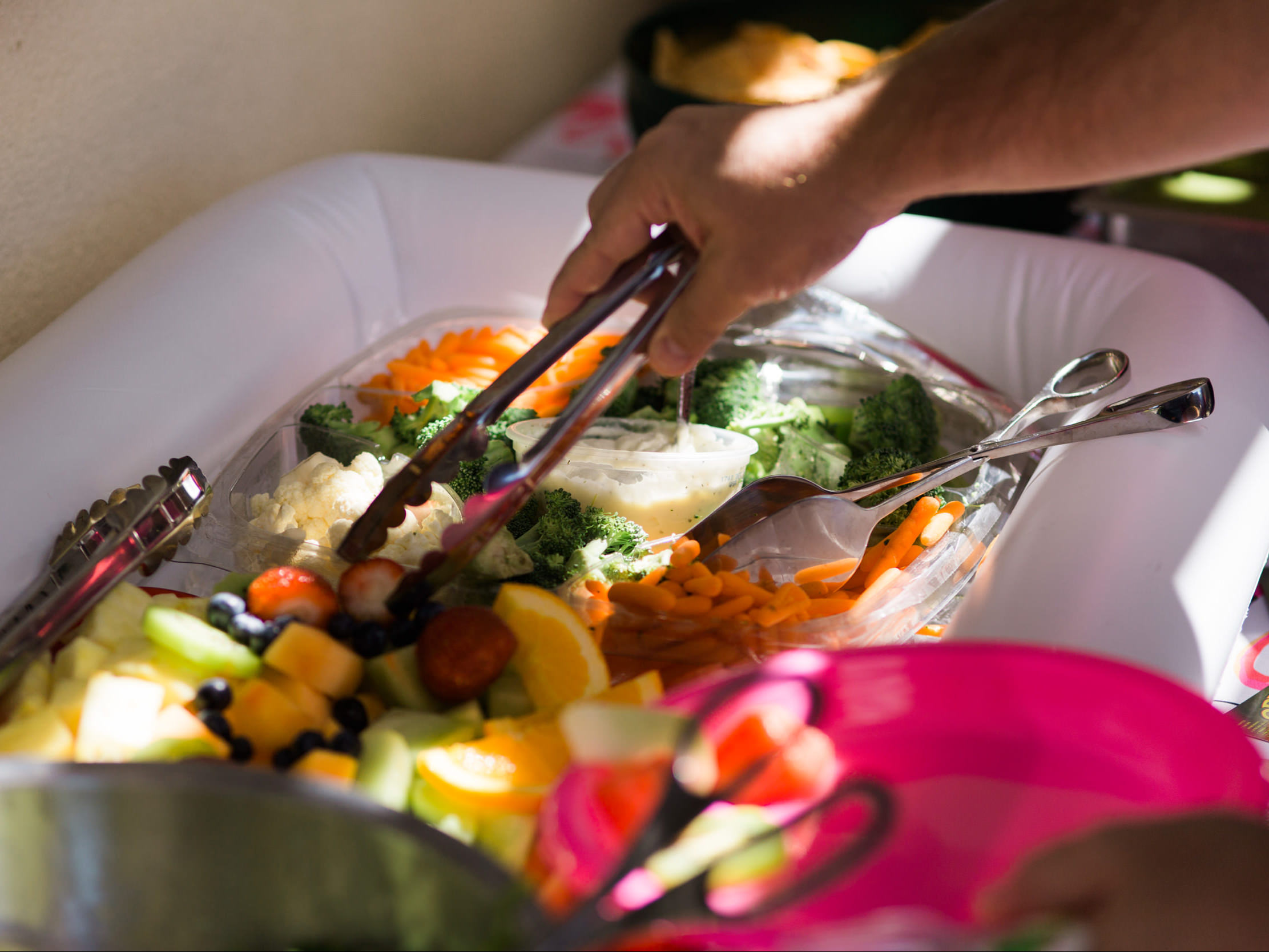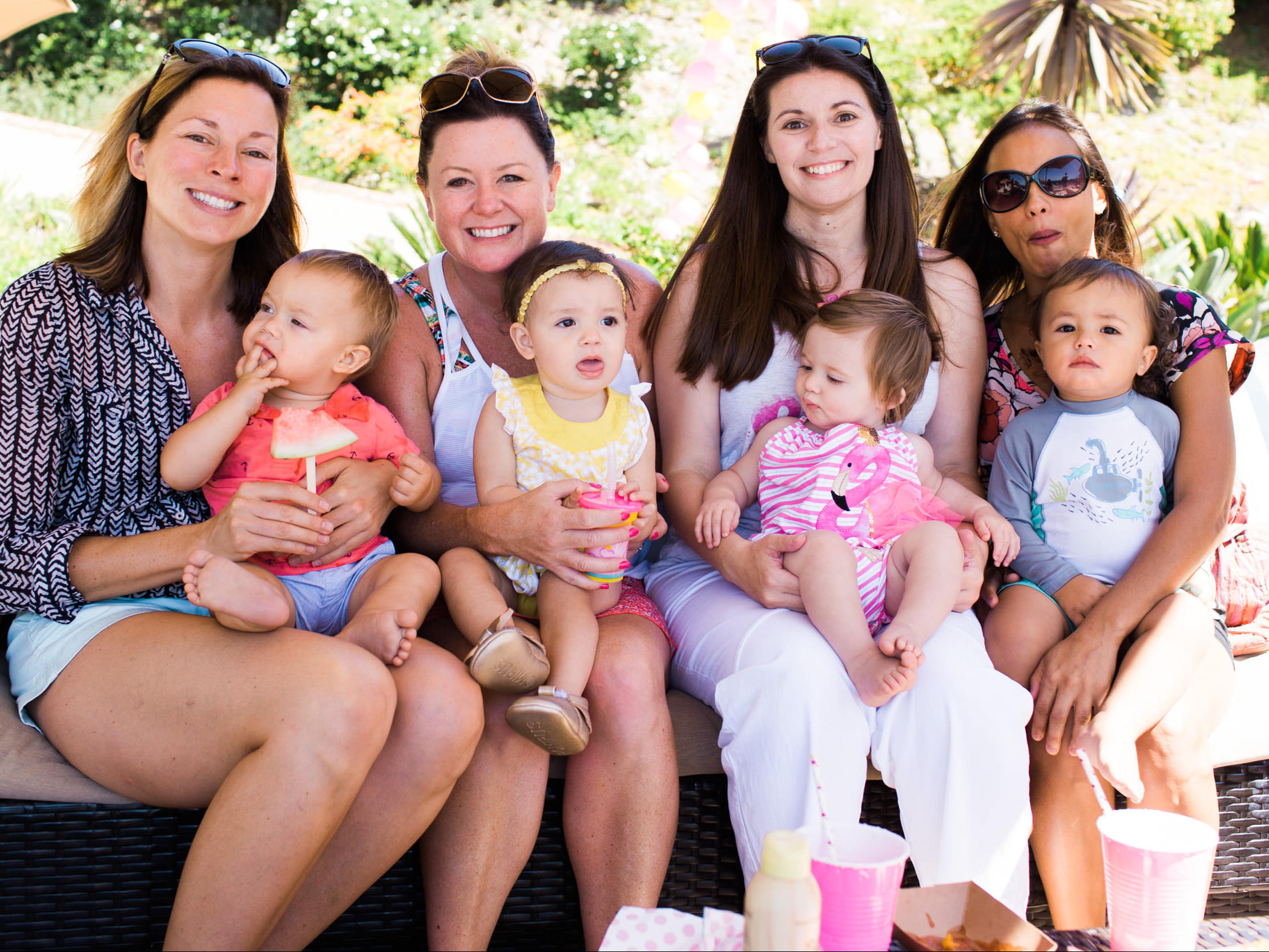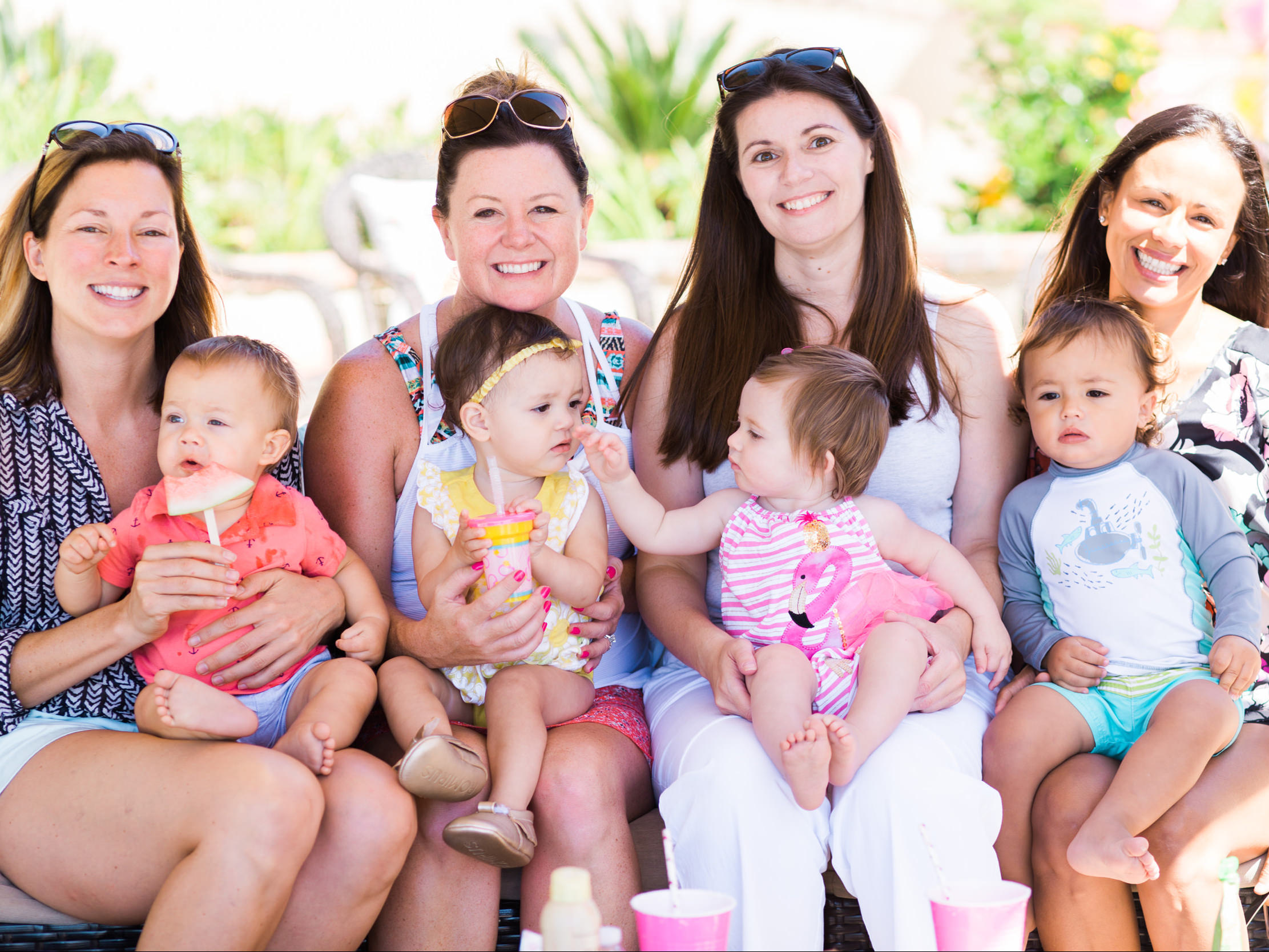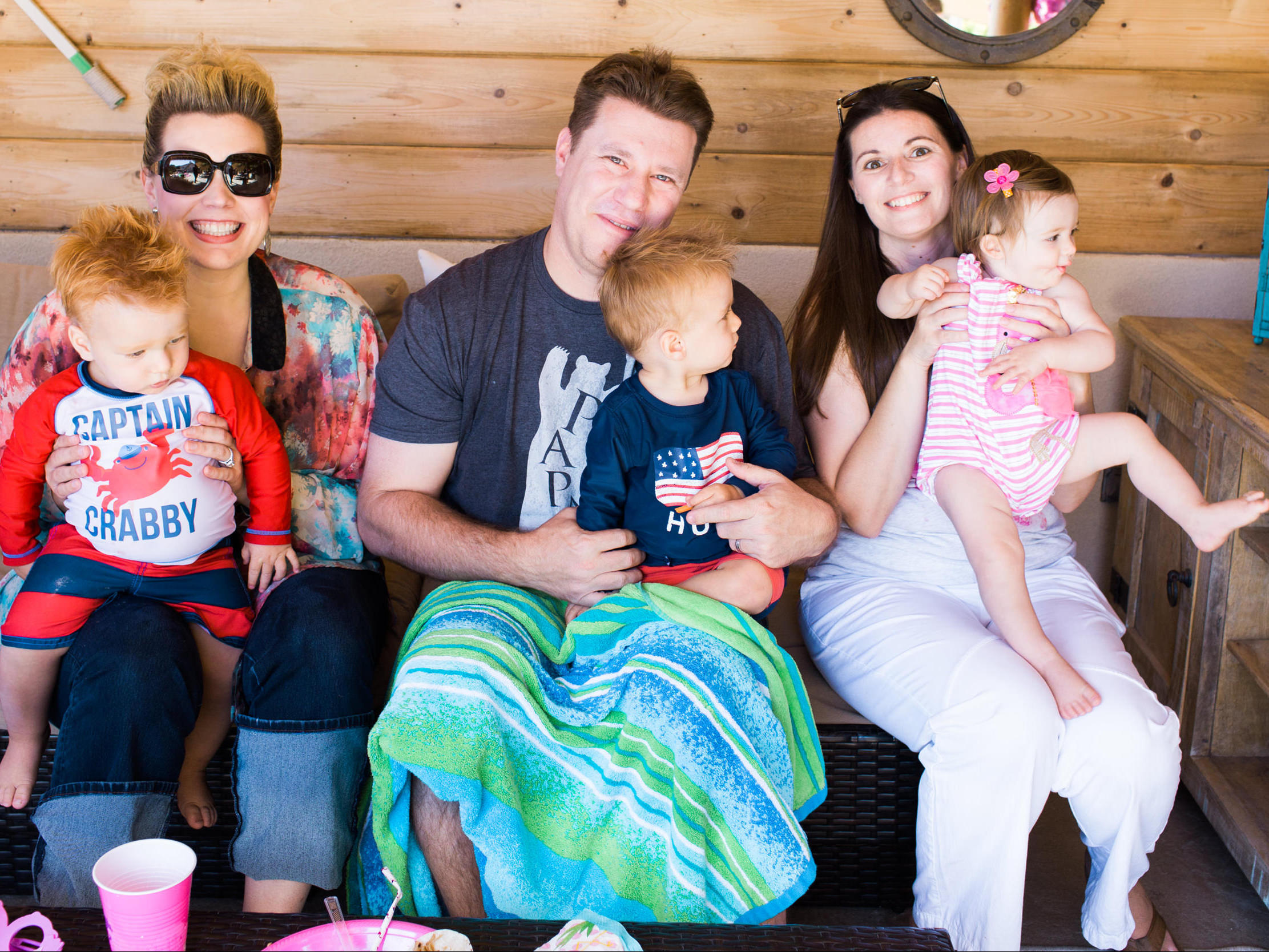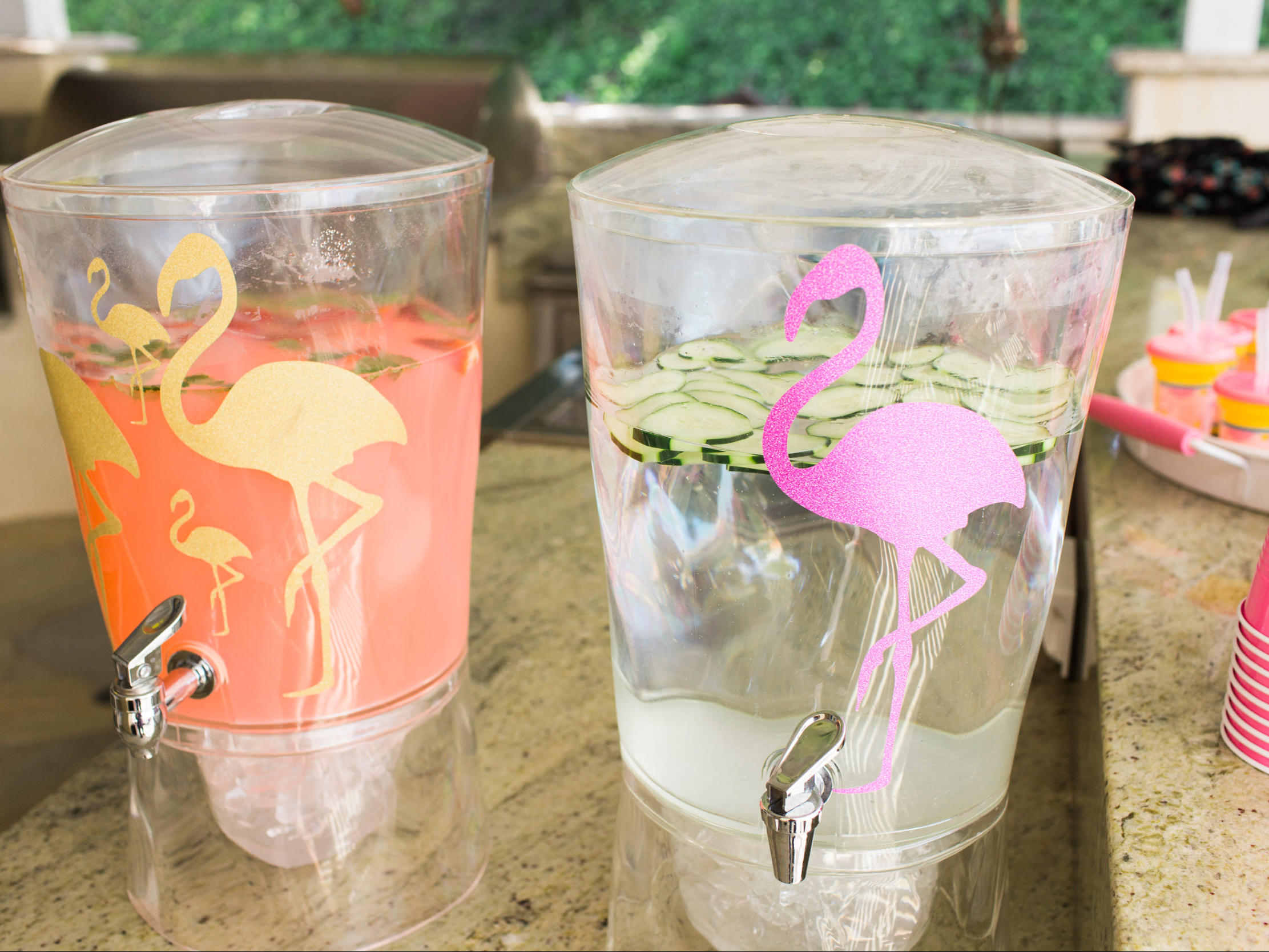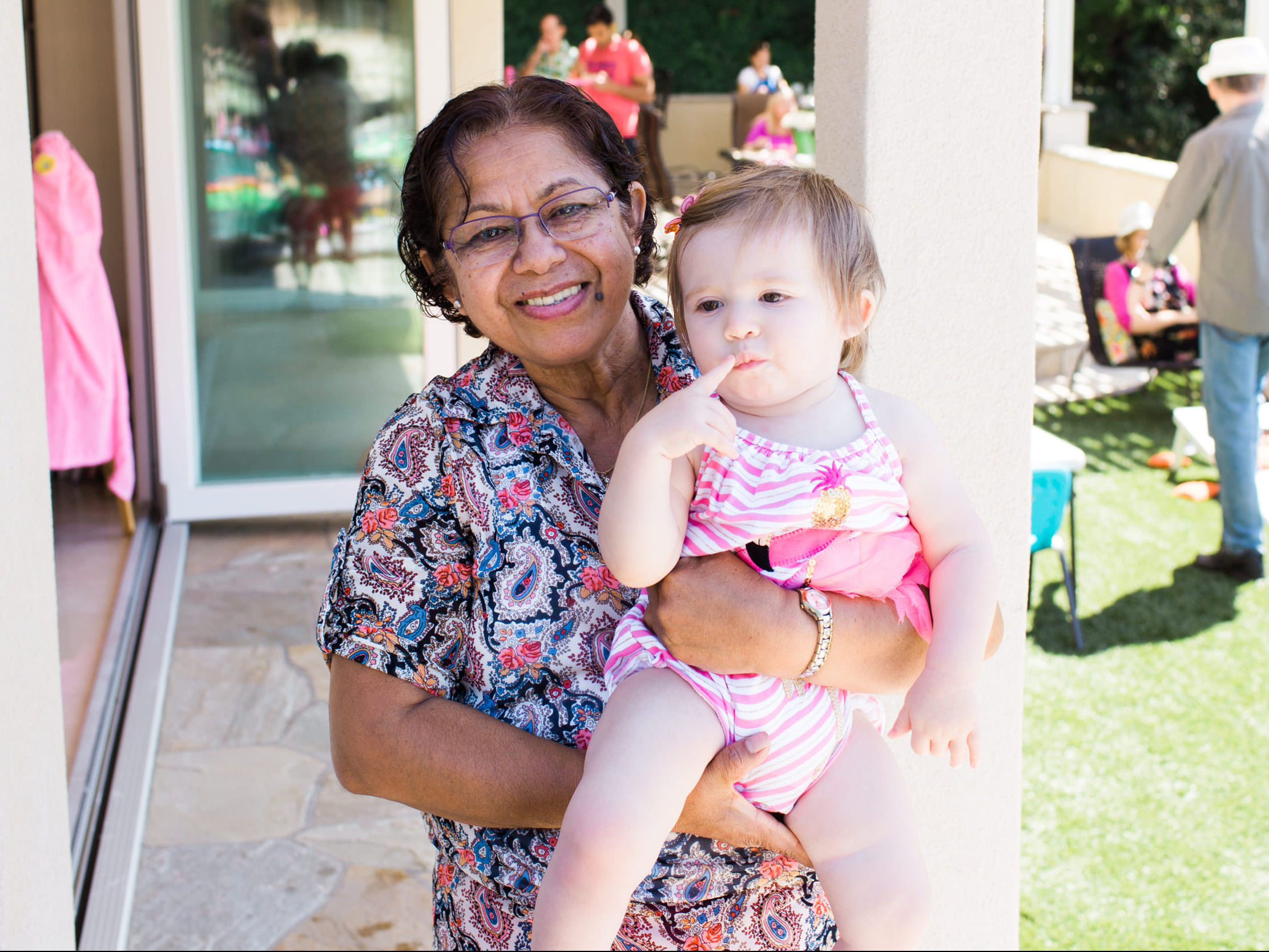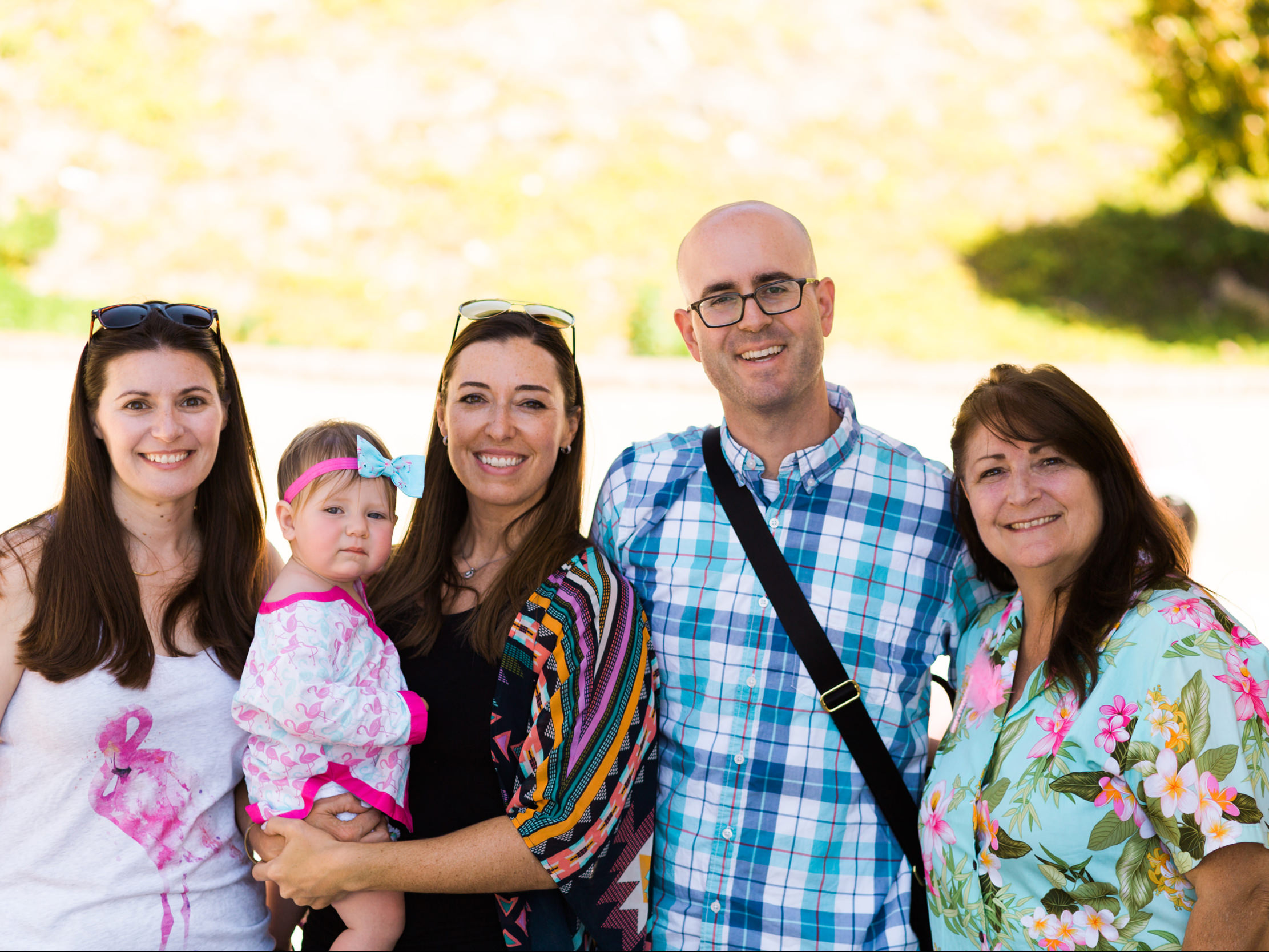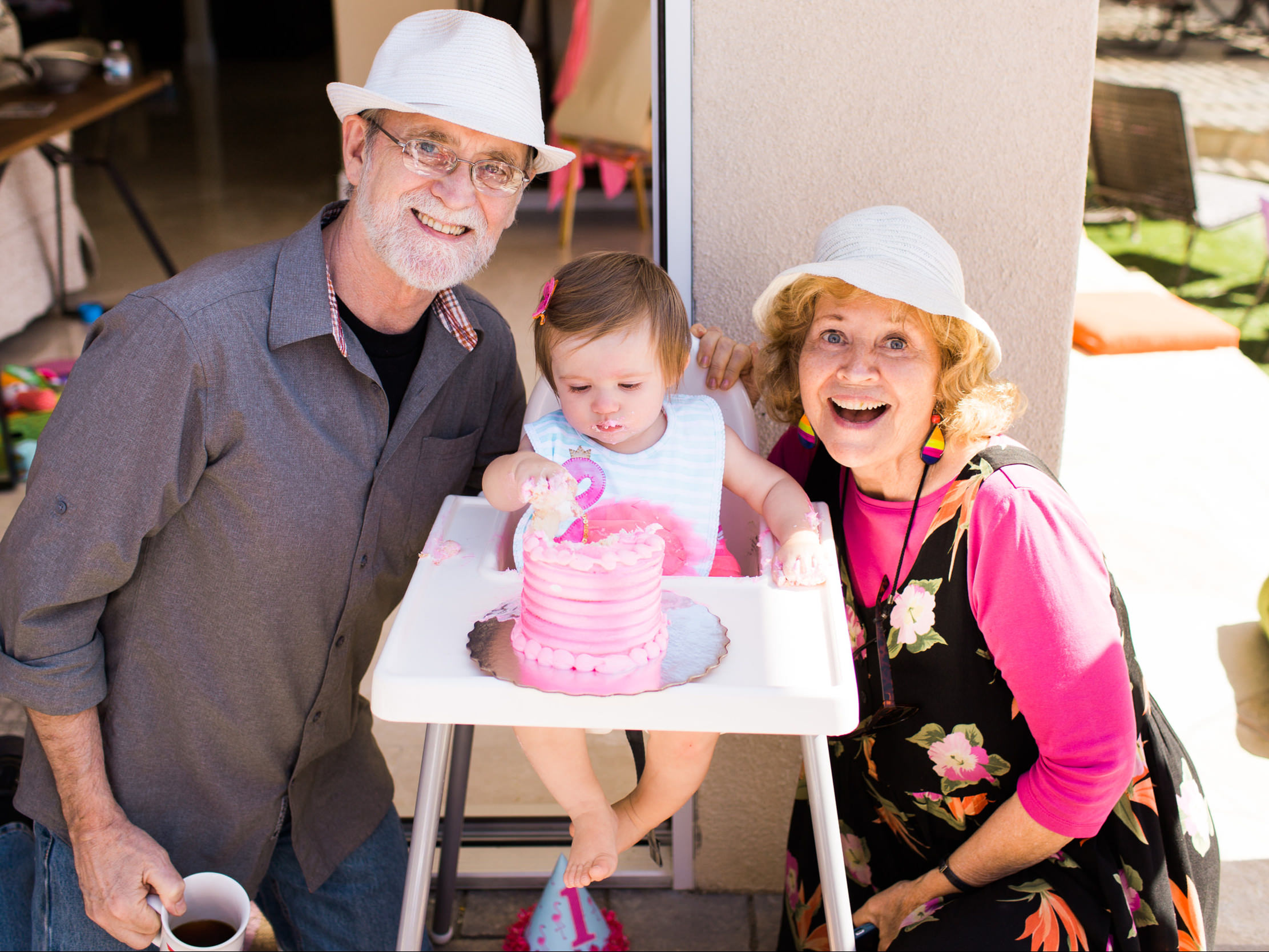 I first met Jennifer after she won my silent auction photography session donation at the school her daughter goes to. Her daughter, Stella, had her first birthday party coming up and I was very excited to photograph Stella's 1st birthday!
I arrived at Jennifer's parents' house in Rancho Palos Verdes. It is a gorgeous house facing the cliff and the ocean. The party was set up in the backyard with balloons, an infinity pool, cabana and even a margarita machine for the adults!
Stella was the life of the party! She walked around (with the help of her family) greeting all the guests and posing for photo opportunities. She had a beautiful pink flamingo themed party and her outfit matched the color scheme.
We went over to the cabana for group family portraits with her dad Matt, sister Sadie, and both Matt, and Jennifer's, parents.
As more guests began to arrive, the weather was perfect for swimming and everyone changed into their bathing outfits to go for a swim! I continued to follow Stella around and we got some wonderful pictures of her and her guests.
The party continued and it was soon time for the 1st birthday cake smash! Stella was great! Perfectly classy, while still following the tradition of the 1st birthday cake smash. Jennifer & Matt had a 1st birthday hat for Stella but Jennifer & Matt told me that Stella does not like things on her head, so she opted to go without it!
There was a giant inflatable pink flamingo and Stella and Sadie loved playing on it. We placed Stella next to Sadie and got some adorable photos of the two of them playing together on the flamingo.
With the party in full swing, it was soon time for me to depart. It was a wonderful party and I am so thankful that Jennifer won my silent auction session and I am very thankful that Matt, Sadie, Jennifer & Stella invited me to Stella's party!
Stay tuned for Sadie's 4th birthday images! I can't wait to see the Thompson family again!